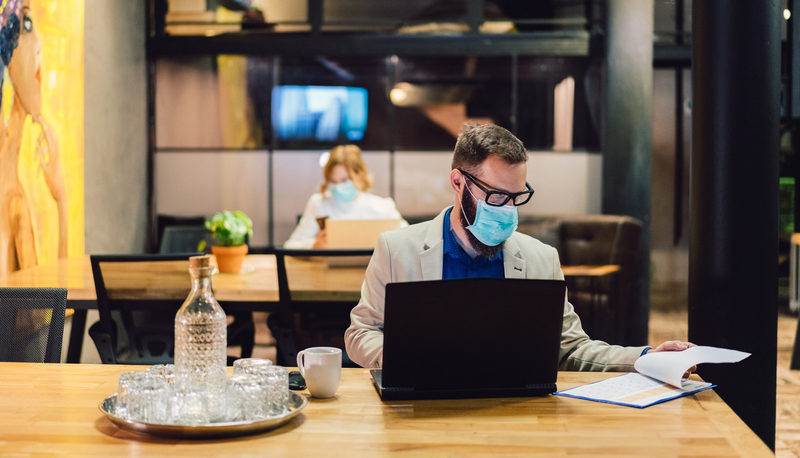 Before the coronavirus pandemic hit the United States, the economy was prospering. Big business was largely healthy; consumers were buying and investing; companies were hiring at exceptional rates, and talent was diverse and dynamic. The competition was fierce, and my focus, and that of many other global talent leaders, was how best to attract and entice the most innovative minds to our business.And then COVID-19 happened, leaving no industry or market untouched and altering our lives forever.
Managers everywhere are amid one of the most unsettling times in history. And although some areas of society are slowly starting to emerge from lockdown, most of us are still grappling with massive unknowns: What will our lives look like when we return to "normal"? Will our economies rebound, and how quickly? Will our workforce rebuild, and if so, how do we balance virtual vs. real-world environments?
While we may not have all the answers, it's important to remember that as leaders, we must be prepared to tackle all that lies ahead – step by step.
"Future of" is still a critical conversation worth having, but the aperture and lens through which we make decisions over the course of the next month matters greatly.
We must take this unique opportunity to pause, assess, and evaluate.
While there are many things we've likely gotten right over the years, there is always room for improvement. If there's one thing I've learned – as someone who has spent most of her career in management consulting and business transformation – it's that this global pandemic has refocused us on our most important stakeholder: our people.
In the past few months, we have experienced a radical merging of our professional and personal lives. We've literally seen inside each other's homes, met one another's children and pets, and witnessed, in real-time, how our workforce has responded to this unprecedented crisis. As leaders, while we need to protect our people from burn-out and enforce some boundaries between work and life, we also have a responsibility to take the positives of this trend and continue to build a human-first approach to employee engagement that is focused on bringing your "whole self" to work.
We must reimagine and reinvent how we lead our workforce going forward, and I am confident that we can all do better. It's now or never.
Here are some considerations for driving new decision making that prioritizes people over profit, encourages our people to continue to bring their "whole self" to work, and helps shepherd your organization through this crisis and into the future:
We have the chance to help shift what the future workforce looks like – one that prioritizes the success of our people as professionals and productive members of society. We can all continue to do better – to grow and thrive as our best "whole self," and encourage the same in our people. Are you up for the challenge?