Client organizations implementing TMI-ETMS10™ or TMI-ETMS14™ are expected to comply by what the TMI-ETMS™ standard framework defines as the 14 junctions. This covers all elements that are necessary for sustained success in Talent Management practices.
The 14 Junctions of the TMI System for Assurance of Talent Management Excellence in Enterprises (TMI–ETMS™ standards-framework)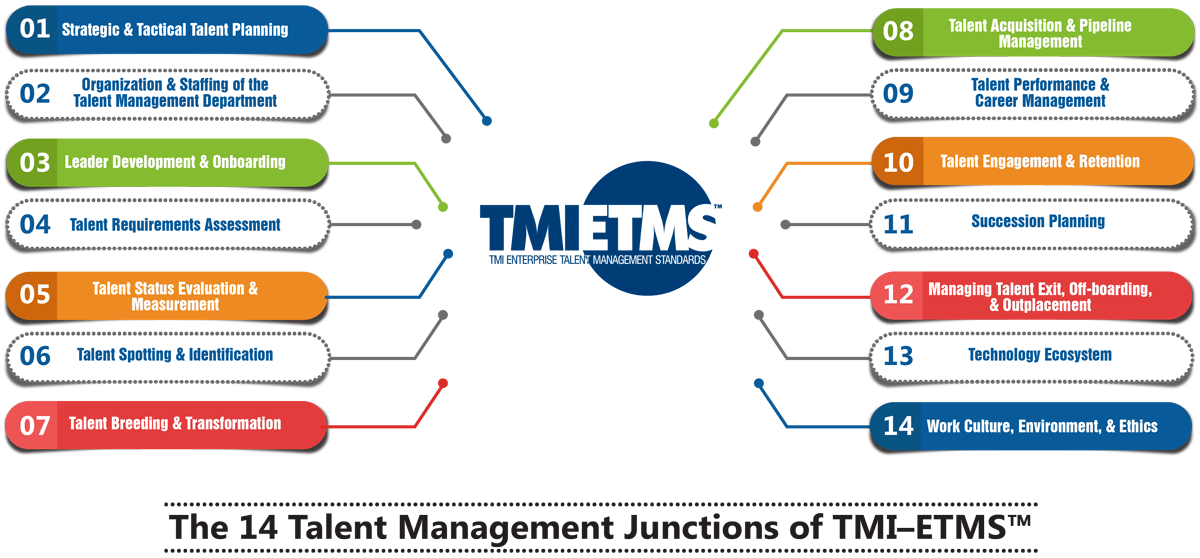 Designed around the TMI philosophy of treating Talent Management as a hyper-business function in an organization - and the driving strategic component of the HRM function at the same time - the TMI–ETMS™ standards-framework aims at enabling organizations fan Talent Management across as an enterprise-wide consciousness, breaking through the conventional functional barriers and making managers and department-heads accountable for managing talent effectively.