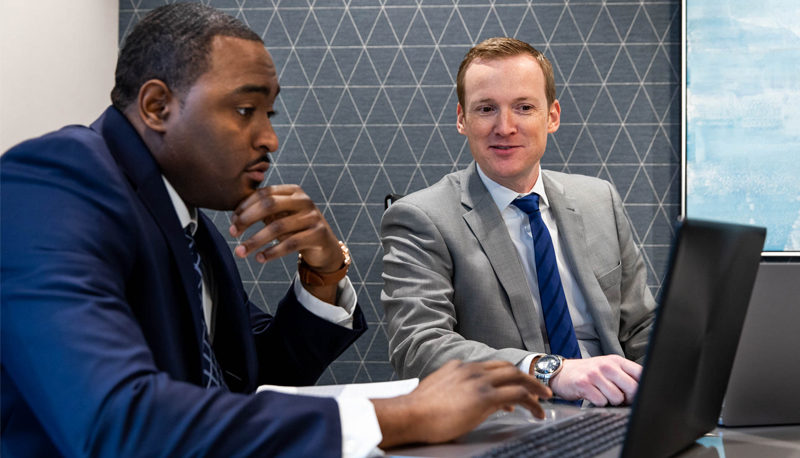 Organizations are very focused on transactions and even more on capital. So they don't talk much about talent.
Firms are beginning to notice a greater emphasis on the quality and nature of talent brought in by firms. It has been proven that the greater the diversity of talent within a firm (not just consultants and investment bankers, but also executives), the higher the quality of decision-making. This applies to both due diligence as well as the portfolio-company portion.
2020 was turbulent for private equity markets; different from the rest of the world. Significant industry changes are assessed over many years or decades. However, the COVID-19 pandemic and other events prompted us to reassess the situation on a quarterly and even monthly basis. Private markets experienced their K-shaped recovery after a second-quarter "COVID correction," similar to what was seen in public markets.
Private equity continues to perform well.
Private Equity is outpacing all other asset classes in private markets and most measures of comparable public-market performance. As investors look for greater potential returns in a low-yield environment, the strength and speed of this rebound suggest resilience and continued momentum. According to the most detailed research, private equity outperforms public markets (with net global returns exceeding 14 percent). Here we focus on a few trends:
Changing Talent Management Practices in Private Equity
Private equity has enjoyed a golden age in the past decade. As global markets were recovering from the shock of the previous financial crisis, PE firms did not simply sit back and reap the rewards of improving market conditions, according to a report by Spencer Stuart. They did the exact opposite.
According to the report, private equity firms have learned more from past crises and have been more involved with portfolio companies. This often means they evaluate talent and find new ways to increase leadership levels to improve results and enrich returns. In addition, a more comprehensive range of capabilities is now available to firms to increase value. This includes building operational partner teams and adding specialized functional expertise.
According to PE talent leaders, there is a significant shift in HR for private equity. Private equity firms are constantly improving their talent management processes, shifting beyond traditional views of human resource management to something more transformative, with a heavy focus on talent management, development, culture, and engagement. This transformation is a crucial driver of the sector's future. It will improve everything, from talent acquisition and recruitment to retention and engagement strategies. Blackstone, KKR, and other companies are leading the charge for revolutionary changes.
Concerns for Talent Management in Private Equity:
i) Dearth of Proven Private Equity Talent: It is vital to find executives who have direct experience in successful work in PE-funded environments. However, this decision is based on the current state of the company and the quality and make-up of the team, as well as the level of investment required.
ii) Sourcing The Right Candidates: To broaden the talent pool, it is essential to have both PE and non-PE experience. Companies are often decentralized, where unit executives own the P&L. Danaher is a classic example. They have their proven value-creation system, the Danaher business model. On the other hand, suppose executives come from matrixed environments like GE, UTC, or other companies. In that case, they may struggle to adapt to smaller environments unless their experience has been demonstrated in a smaller setting or with a more entrepreneurial venture.
iii) Considering The Geographics: It is crucial to establish a clear strategy for finding talent in difficult-to-recruit locations. They should also have the experience to qualify candidates early and often to ensure that they are engaged.
iv) Competitive Compensation: Smaller PE-funded companies tend to have lower costs no matter where you live. This results in more inadequate cash compensation for executives. Candidates must believe there is an upside to their job and a career path. The recruiting company, the hiring manager, and the PE firm must develop a strategy for educating candidates. Before you start the search, everyone should agree on the "talking points" and the materials (beyond the specification) that highlight the potential scope of the opportunity in hand. The parameters of the offer should be pre-defined & agreed upon by all members based on the current strategy.
No matter how appealing the upside is, it is not a good idea to waste time with candidates who aren't willing to accept the cash requirements. "It is crucial that the search firm qualifies candidates early and often and moves on if candidates are unable to accept cash compensation parameters."
v) Private Equity Firm's Brand Awareness:
Sometimes it's not enough to inform candidates about the business opportunities ahead. They need to be educated about the PE firm. While most executives are familiar with Blackstone, the truth is that many smaller funds operating in the mid-market space have a lower profile based on how they target their portfolio companies.
4 Tips To Overcome Challenges In Your Private Equity Talent Management Strategies:
Everyone is wondering how talent management strategies are changing, but only a few are taking steps to move towards a solution. Here are four tips to help you navigate obstacles when looking out for the best talent management practices in private equity.
Assess soft skills.
Although some assessments can be blamed for increasing bias in hiring, understanding the candidate's motivations, emotions, emotional quotient, and soft skills are considered to be an essential driver of diversity. People with high emotional quotients are more likely to be hired & turn out to be more effective leaders. These "soft skills," such as team building and diplomacy, are vital for scaling up a team.
Let candidates share their vision.
The interview process and references should be followed at all times. Candidates should have the chance to show their vision and strategic thinking skills. The ability of candidates to work in a new environment will allow the hiring team to assess their capabilities.
For board roles, use a functional matrix.
Take a look at the current board composition and identify any potential gaps in terms of legal experience, customer satisfaction, corporate governance, mergers and acquisitions, and other functional expertise. Then, after defining the roles, you can look for candidates who are experts in their areas but have not been regularly selected for boards.
Find rising stars
Always stay on the lookout for senior leaders who are ready to take on a No.1 role. The ideal way is to look for senior leaders in a No. 2 position at larger companies who are willing to use their skills as a
No. 1. Look for someone with experience that is in addition to the current job.
A standard route to success is to combine skills from the chief operating officer, president, executive Vice President, and other C-suite positions with experience on the board.
One example can be drawn from this Study.
More than half of the female CEOs who were surveyed had served on a board before becoming CEO.
NO CONCLUSION
While there are many concerns for talent management in the private equity industry, it is safe to say that there is more business happening each day than ever & new innovative talent strategies should be put in place to cater to the ever changing market demand.