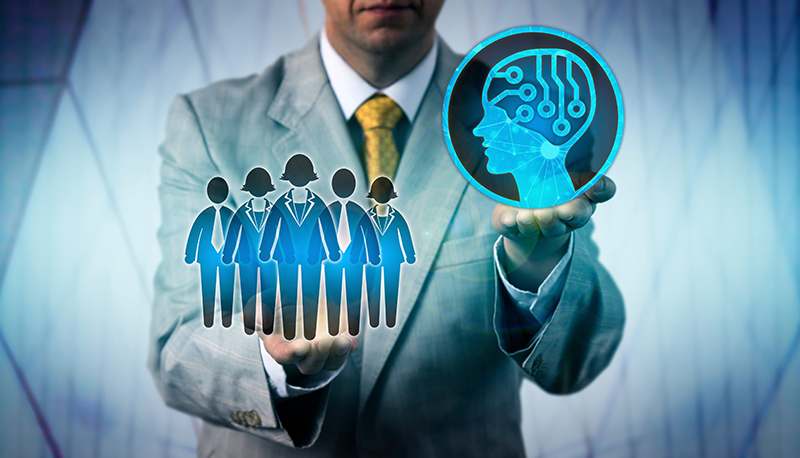 All the hand wringing around AI and the slippery slope of universal basic income as automation threaten to take jobs away will not take away the spotlight from the fact that digital disruption is here. It will change everything we know, including HR. As talks regarding the future of work grow from a faint whisper to a thunderous voice in the HR corridors, the relevance of Charles Darwin's words "adapt or die" increases like never before.
Expectations are towering. Digital natives are jettisoning any communication or engagement initiative if it is not transparent; the older generation is following suit. Employer brand is pivoting around access to great leaders and a great place to work and, employee experience is now starting much before the pre-hire stage. Analytics has become ground zero of the HR function and ignoring it will not be a feasible option anymore.
AI has offered some respite. The HR departments who went ahead and took the leap to digitization saw:
7% increase in the job-fill rate
5.4% boom in productivity
2% dip in turnover
It doesn't take a Delphic Oracle to say that AI will take over many rudimentary or day to day decision-making tasks from human professionals and free them to use analytics. Much of the interest surrounding AI has the undertone of a replacement paranoia. While initially Artificial Intelligence will render many jobs redundant, the technology will and is emerging more as a collaborator than a much-feared replacer. And if it feels that chatbots and AI assistants lack the human touch…
…it's time that we turn our heads to look at a Human-Centered A.I.
View from a Vantage Point
Today augmented writing, robots screening and calling or conducting video-enabled interviews with candidates customize candidate experience and represent the human face of AI. But there's more that needs to be done. Talent development and management have long been a trial and error procedure that have worked on best guesses and intuitions. It's time to put an AI collaboration that not just hits but scores a home run every time. The scope is humongous:
83% of employees want a new job role
47% of top talents quit in 2 years
28% of open positions won't get filled
87% of CEOs and CHROs say that they have one or more talent-related issue that range from skill shortage, upskilling woes, recruitment roadblocks and the seemingly impossible retention.
78% of the leaders believe talent development is the priority, but 56% of them are not happy with their current initiatives and just 22% of them use AI.
Saying that we are in the eye of the talent crisis storm will not be an exaggeration. To our immediate relief, AI in its nascent stage is giving tangible returns in the form of better hiring, retention and diversity and inclusion practices.
The efforts in AI till now were focused primarily on the most error-prone area, i.e. acquisition of talent. Candidate experience is taking the foreground in the pre-hiring and hiring phases. Candidate CRM treats candidates as customers and creates a talent pool that features integrated analytics of their work experience, skills and also the company's interactions with them. Screening softwares are 13% faster and take a lot less administrative cost than traditional sources of recruitment. They are also 16% more effective in a competitive hiring market.
Uncharted Avenues:
While AI has made significant strides in the pre-hire candidate experience, little has been done in post-hire aspects. Then again, post-hire experience has no parallels with candidate experience. Motivations change and so does the outlook over time and talent management thus becomes the "fuzzy" zone. The sheer unpredictability of human behavior is at the core of the talent crisis we face today. But, how hard can decoding behavioral patterns be when employees unwittingly post their entire life on social media for all to see? A humanized AI can create data-backed miracles for a retention strategy that is personalized and scalable. Take the instance of loyal customers and their loyalty depending on you delivering what they expect. Employees, notably the top talent, feel the same way about their employers. AI, in customer service, is scalable to address this constant and at times volatile need to deliver customized options. With the necessary modifications and humanization, this can make an entry into the post-hire experience sphere.
Diversity and Inclusion is another limping segment of Talent Management with most of the D&I programs being stuck at infancy. 57% of employees believe that companies are not delivering their said promise of inclusion. A humanized AI can consider biases in human error problem sets and can be the frontrunner in creating a truly inclusive workforce.
There are two things that are as clear as day in talent management.
The first - there is a talent crisis as talent management strategies fall short.
The second - a human-centered AI is the solution for this crisis.
Artificial Intelligence is bound to change the world as we know it and the crux of it is collaboration, not replacement.